Dr. Designed Full-Body Stretch
...with Real People in Mind
!
Forget complicated stretches that wreak havoc on your daily schedule.
Stretch anywhere anytime... in 3 Minutes.
GOOD NEWS: High-intensity, short-duration stretching
has been proven effective vs. long-duration
Be among the first to benefit!
ENROLL NOW
LEARN IT ONCE. OWN IT FOR LIFE!
'The 3-Minute Stretch'
Home Video Course
CHANGE YOUR LIFE... EVERY DAY!
Learn to stretch your whole body easily & conveniently... Anywhere!
Full-body stretching means better flexibility and better body balance... for life!
No more one-hour stretching programs that stress you (and/or your family) out.
Get the results you want on a schedule you can commit to.
Never feel intimidated again by not knowing proper stretching techniques.
Become your own stretching expert.
Yes, It Really Is Possible!
Minutes per day leads you to better health, flexibility, and performance… Guaranteed!
ENROLL NOW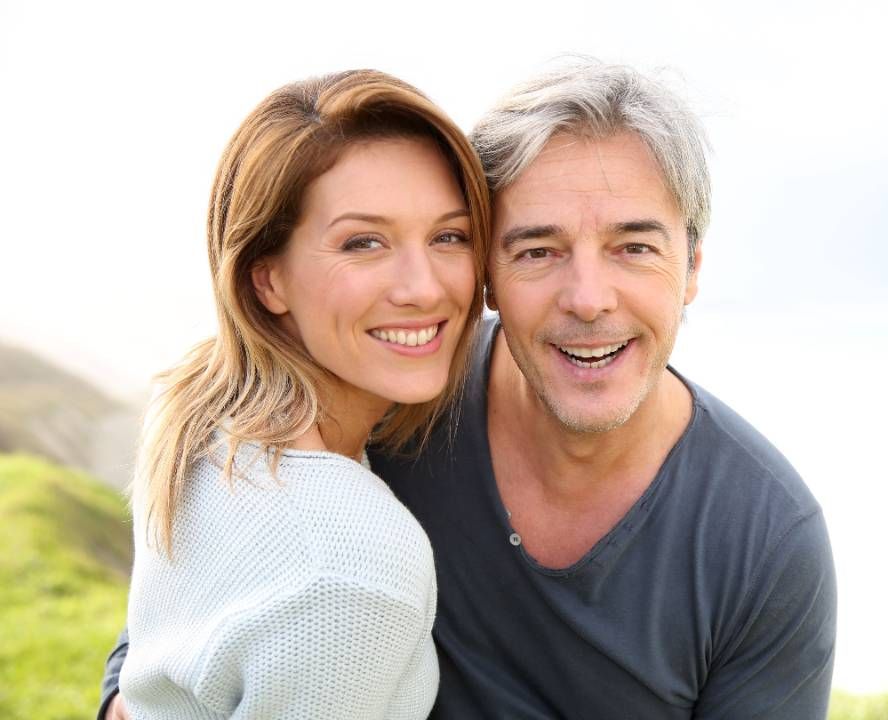 In The Next 3 Weeks, You Could…
Feel better—and look better, too!
Become more flexible. Move without stiffness!
Be ready-to-go at the start of your next recreational event or physical activity!
Feel great about adding a new, vital, and easy health habit... for the rest of your life!
INTRODUCING
The 3-Minute Stretch
Are You Ready To Take Control of Your Own Flexibility, Health & Balance?
This 9-video course teaches you a convenient, full-body stretching strategy that has been used by athletes, musicians & regular folks around the world to:
Build and maintain flexibility & range of motion (ROM)
Build and maintain body balance & performance
Maximize health
A simple shift in mindset - and minutes per day you - leads you to the flexibility & performance you've always dreamed of. It's time to start.
What's Included In The Video Series...
MODULE 1
Introduction to The 3-Minute Stretch
Dr. Zachary introduces you to his story & reasons for developing The 3-Minute Stretch:
Few people stretch regularly in their daily life, yet flexibility & balance are considered - by health & fitness experts - to be at the core of good health.
Excuses for not stretching daily: 1) lack of understanding, 2) inconvenience, and 3) time.
Poor flexibility reduces confidence & performance, & exposes people to injury.
You'll finish this introduction with a clear understanding of how important full-body stretching is to everyone, not just athletes.
MODULE 2
Stretching the Pelvis
Get started at your center - your pelvis! Learn to conveniently and consistently stretch this hub of stability. In this lesson, you'll learn to:
Stretch the most important muscle group for spinal stability
Stretch your gluteal muscles
Stretch your groin & IT band
You'll finish this video with the knowledge & confidence to stretch your pelvis properly every day. All stretches are done from a convenient standing posture, except the hip flexor stretch.
MODULE 3
Stretching the Upper Legs, Calves & Ankles
Poor balance and flexibility is often found due to chronic and subtle tightness in the legs. Maximize your wellness by keeping this area flexible and balanced. In this lesson, you'll learn to:
Stretch your quadricep muscles
Stretch your hamstring muscles
Stretch your calve muscles
Use circumduction to bring circulation to your ankles
You'll finish this lesson with a feeling of freedom in your legs - and the knowledge needed to stretch this area regularly... and easily.
MODULE 4
Stretching the Torso & Shoulders
All performance challenges require power & motion throughout this key torso & shoulder area. In this lesson, you'll learn to:
stretch your lower & upper torso.
Stretch your shoulders & free up your posture.
Use simple circumduction to maintain circulation throughout your glenohumeral joints (shoulders). Great for long-term wellness & performance.
You'll finish this lesson with a feeling of both freedom and stability... and the knowledge of another building block for easy full-body stretching.
MODULE 5
Stretching the Neck & Forearms
Modern-day smartphone & computer habits affect our necks in a most negative way. Never in human history has the stability of our necks been so challenged. In this lesson, you'll learn to:
Stretch your neck flexor & extensor muscles.
Stretch your neck rotator muscles.
Use neck circumduction to stimulate all neck muscles & maintain range of motion (ROM).
You'll finish this lesson with a sense of where you are with your neck balance & ROM... and where you need to go moving forward.
MODULE 6
The 3-Minute Stretch (Continuous)
Observe the flow of the 3-Minute Stretch by Dr. Zachary. In this video, you'll see how easy it is to connect all areas of the stretch into one, easy continuous process - in 3 minutes!
Finalize what you have learned.
Daily practice of the full 3-Minute Stretch will solidify a convenient, long-term habit.
Feel how full-body short-duration stretching stimulates healthy feedback immediately.
You'll finish this lesson with a sense of control and accountability for your future health & performance.
MODULE 7
The 3-Minute Stretch (Unsupported)
With some minor adjustments, you'll be able to perform your 3-Minute Stretch anywhere... and any time... even if you don't have your stabilization poll. In this lesson, you'll learn to:
Replace certain stretches (that aren't possible) with secondary stretches (that are) when away from your ideal home environment.
Use a chair, desk, bed, automobile, wall, or nearly anything to stabilize when your poll is unavailable.
Comprehend the power of to ensure continuity in your stretching routine.
You'll finish this lesson knowing there is no need to miss even one day of convenient, full-body stretching... now and always.
BONUS MODULE #1: SPINAL STACKING #1
The Health & Performance Concept of Spinal Stacking - Front & Back View
Spinal Stacking will be a new term to nearly all people, yet it is a central health concept... to everyone. In this lesson, you'll learn to:
Understand the function of the spine & nervous system.
Understand why your mom preached to sit up straight.
Understand that there is a staunch difference between spinal stacking when the body is viewed from the front or back vs. from the side.
You'll finish this lesson assured that a daily stretching habit is something you can commit to in support of your healthy spinal stacking.
BONUS MODULE #2:

SPINAL STACKING #2
The Key Health & Performance Concept of Spinal Stacking - Side View
Few understand the wisdon of the body and how it innately built specific spinal curves (when viewed from the side). In this lesson, you'll learn:
why the spine is curved, not straight, when viewed from the side.
How the disks of the spine react if we lose our healthy spinal stacking.
How The 3-Minute Stretch virtually ensures that your best spinal stacking can be maintained for a lifetime.
You'll finish this lesson with a feeling of control and accountability regarding the health and performance of your spine & posture and, thus, your body! Congratulations!
PLUS: Join Dr. Zachary's
3-Hour Bootcamp If You Want to Go ALL IN!...
You'll learn every personal detail that made 'The 3-Minute Stretch' his go-to daily stretch
You'll learn the science of stretching and flexibility
You'll understand why it's important that stretching can truly be done anywhere
You'll learn why stretching and circulation come hand-in-hand - and why that is vitally important to you.
You'll understand how all muscles work together to create 1 center of gravity as well as balance AND flexibility
YES, ENROLL ME!
NICE TO MEET YOU
I'm Dr. Terry Zachary
My journey as a former pro golfer & sports chiropractor showed me that flexibility and balance of the body are not yet universally well understood. We need new health & fitness leadership.
As a wellness entrepreneur, I've helped tens of 1,000's of people improve their lives. The 3-Minute Stretch lets people become their own daily stretching expert with a full body stretch that, once learned, can be taken anywhere, and done anytime... for a lifetime.
No more excuses. We've made stretching as simple, complete, and convenient as possible. The 3-Minute Stretch lets everyone experience the many benefits of full-body stretching. I don't know where I'd be without The 3-Minute Stretch personally. I hope to see you inside!
"I've never felt so consistently strong and balanced in any of my 20 years of being an adult."
- Martin Chenney
"Since learning the 3-Minute Stretch, I'm no longer worried about remaining active with my young grandchildren. It's now easy to stretch daily and keep it up. I feel like I've gained back a decade."
- Walter Strausse
"I've been using The 3-Minute Stretch for 3 months now. I'm ready to play golf before I even hit my first range ball - without being super early for the tee time. It's so convenient. I'm also hitting the ball farther because my range of motion is so much better."
- Susan Dickens
GET STARTED TODAY!
The 3-Minute Stretch Course Options:
*NO RISK 30-DAY MONEY-BACK GUARANTEE
If you aren't completely satisfied with The 3-Minute Stretch video course or Boot Camp, let us know within the first 30 days for a full refund. No questions asked.
What items will I need to start the video course or the boot camp?
Are there any minimum physical requirements for The 3-Minute Stretch?
What if I feel pain on any of the stretches?
Are the video course or the boot camp scheduled?